[HWPL]
[HWPL] HWPL Held the YEPW (Youth Engagement & Peacebuilding Working Group) at Oxford University!
Chairman ManHee Lee is the head representative of the global peace organization HWPL (Heavenly Culture, World Peace, Restoration of Light), which is striving for the enactment and implementation of the international peace law 'Declaration of Peace and Cessation of War (DPCW)'. The DPCW is a legal instrument comprised of 10 articles and 38 clauses that can end wars and hostilities throughout the world. HWPL is also spreading a culture of peace and implementing peace education.
Chairman ManHee Lee experienced the cruelty and tragedy of war as a veteran of the Korean War. This is one of the reasons why he founded a global peace campaign as the head of HWPL. He has traveled the globe more than 35 times to meet and persuade politicians, legal experts, journalists, professors, peace activists, civil organization leaders, heads of tribes and others to unite them for the work of peace. The significant fruits borne out of his hard work are the World Alliance of Religions' Peace (WARP) Summit and HWPL Peace Committee. The DPCW was drafted and finalised by the HWPL Peace Committee.
How, you may wonder, do I know this? About 10 years ago, when I had just been discharged from military service, I came to know HWPL and Chairman ManHee Lee while researching the topic of civil conflicts to satisfy my curiosity in ongoing global issues. At that time, the island of Mindanao in the Philippines was suffering from a major civil conflict that lasted more than 40 years, and Chairman ManHee Lee and HWPL resolved this conflict through non-violent means.
Chairman Lee brought an end to the conflict in Mindanao by holding a peace talk between the warring Catholic and Islamic groups. Before the talk, HWPL and Chairman ManHee Lee held a Peace Walk to spread the culture of peace in Mindanao with the many locals who had gathered out of a desire for peace.
Chairman ManHee Lee's pressing appeal today is that humanity unites for sustainable peace in order to pass on the legacy of peace to future generations worldwide. He doesn't just talk peace, but has worked tirelessly for it through practical peace campaigns for over a decade.
I decided to become a supporter of HWPL and Chairman ManHee Lee's peace initiatives because I also desire a world of peace for all posterity.
Today I'd like to introduce an article from HWPL official homepage regarding the YEPW (Youth Engagement & Peacebuilding Working Group) at Oxford University :)
The movement for a better world: Oxford University of Youth Engagement & Peacebuilding Working Group
The IPYG UK branch is carrying out various peace activities to resolve the fundamental causes of war, as well as solutions for refugees from around the world including Syria, Iraq, Afghanistan, Ukraine, and South Sudan.
On May 22, the young people in Britain launched the Youth Engagement & Peacebuilding Working Group (YEPW) with students at Oxford University to help the youth become the center of realizing peace and equipping them to carry out specific and regular peace activities.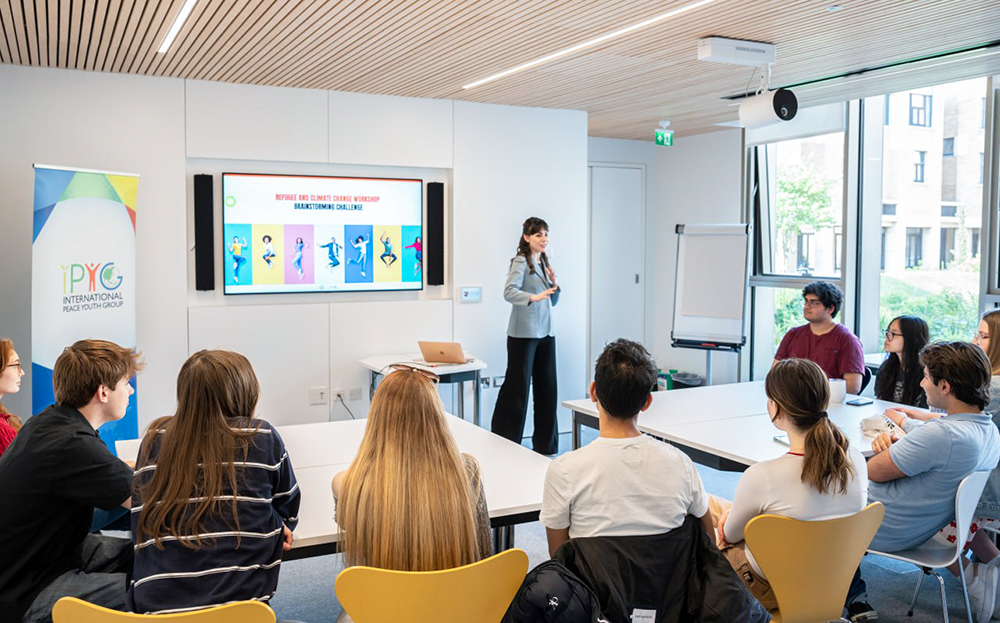 Oxford University has supported students and scholars affected by wars as a 'University of Sanctuary', starting with welcoming refugee academics during World War II up until now, providing support for students and academics affected by the war in Ukraine.
The YEPW was co-hosted by the Oxford Human Rights Student Society (OHRSS) and Oxford Society for International Development (OxSID), who discussed how to cooperate with local refugee communities and organizations in the local Oxford area.
The Oxford Society for International Development (OxSID), a member of the working group, facilitate discussions of the challenges and advances within International Development. The Oxford Human Rights Student Society (OHRSS) highlights opportunities for students with interest in the human rights law sector.
The participating students introduced their major fields and interests and discussed how to engage in local community in practical and effective support for refugees amidst ongoing global crises. This discussion was broken into four stages: goals (awareness, education, and engagement), target audiences, method of intervention, and intervention execution. Through this, students shared ideas for cultural activities based on empathy and understanding, such as sports days and documentary screening with the refugee communities in Oxford.
The General Director of the IPYG UK branch introduced cases of young people who have worked for peace, including Red Cross founder Henri Dunant and young students who protested the Vietnam War.
And, "Examples like this tell us that the power to change history is not just about the state or power. IPYG starts with this hope. This is our purpose to end global war, protect our friends, young people, build sustainable peace, and pass it on to future generations," she said, highlighting the importance of young people's participation in peace activities.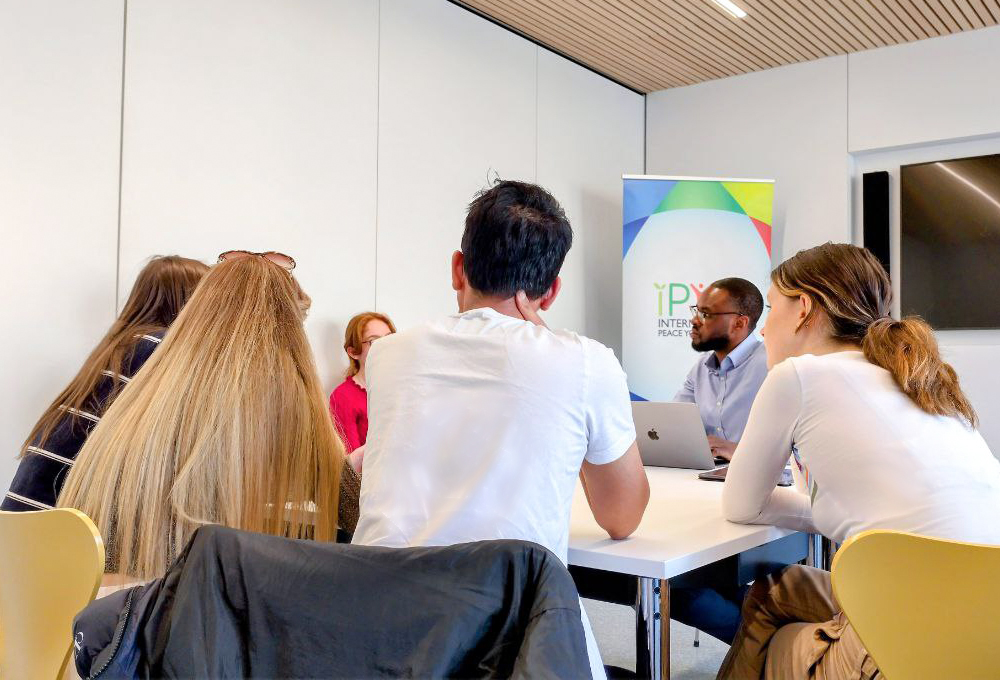 A student from OHRSS Committee who participated in the event expressed, "Everyone who attended really loved it and we really want to work with you in the future!" Other student from OxSID committee said, "What worked well about the YEPW brainstorming session was the focus on implementation and prolonged contact." In addition, other participants added that it was a productive and innovative meeting, and a positive platform for young people to plan and implement ways of peacebuilding by participating in it directly and proactively.
The second round of the Oxford University YEPW, which will start again in Autumn 2023, will continue practical discussions on how to address the consequences of global conflict in local contexts, particularly through the lens of international law. IPYG UK will also expand its working group activities by conducting "Changemaker Summer Sessions," with other YEPW participants including Oxford students during the summer.
Interested in HWPL's peace work for the world? Please visit following page :)
HWPL Official Homepage