[HWPL]
[HWPL] HWPL Hosted the 1st National Peace Convention Press Conference in Philippines
Chairman ManHee Lee is the head representative of the global peace organization HWPL (Heavenly Culture, World Peace, Restoration of Light), which is striving for the enactment and implementation of the international peace law 'Declaration of Peace and Cessation of War (DPCW)'. The DPCW is a legal instrument comprised of 10 articles and 38 clauses that can end wars and hostilities throughout the world. HWPL is also spreading a culture of peace and implementing peace education.
Chairman ManHee Lee experienced the cruelty and tragedy of war as a veteran of the Korean War. This is one of the reasons why he founded a global peace campaign as the head of HWPL. He has traveled the globe more than 35 times to meet and persuade politicians, legal experts, journalists, professors, peace activists, civil organization leaders, heads of tribes and others to unite them for the work of peace. The significant fruits borne out of his hard work are the World Alliance of Religions' Peace (WARP) Summit and HWPL Peace Committee. The DPCW was drafted and finalised by the HWPL Peace Committee.
How, you may wonder, do I know this? About 10 years ago, when I had just been discharged from military service, I came to know HWPL and Chairman ManHee Lee while researching the topic of civil conflicts to satisfy my curiosity in ongoing global issues. At that time, the island of Mindanao in the Philippines was suffering from a major civil conflict that lasted more than 40 years, and Chairman ManHee Lee and HWPL resolved this conflict through non-violent means.
Chairman Lee brought an end to the conflict in Mindanao by holding a peace talk between the warring Catholic and Islamic groups. Before the talk, HWPL and Chairman ManHee Lee held a Peace Walk to spread the culture of peace in Mindanao with the many locals who had gathered out of a desire for peace.
Chairman ManHee Lee's pressing appeal today is that humanity unites for sustainable peace in order to pass on the legacy of peace to future generations worldwide. He doesn't just talk peace, but has worked tirelessly for it through practical peace campaigns for over a decade.
I decided to become a supporter of HWPL and Chairman ManHee Lee's peace initiatives because I also desire a world of peace for all posterity.
Today I'd like to introduce an article from HWPL official homepage regarding the 1st National Peace Convention Press Conference in Philippines during HWPL's 32nd Peace Tour :)
Main Content of the 1st National Peace Convention Press Conference
HWPL Chairman Lee Man-hee and its peace delegates attended the 1st National Peace Convention which took place at the Philippine International Convention Center (PICC) on January 24. This event was hosted by the Volunteer Individuals for Peace (VIP), who also invited HWPL to the event. Twenty-three major Philippine media outlets came to cover the event, such as PTV 4, Philippine Information Agency (PIA), NCRPO Press Club, and MAHARIKA News Channel.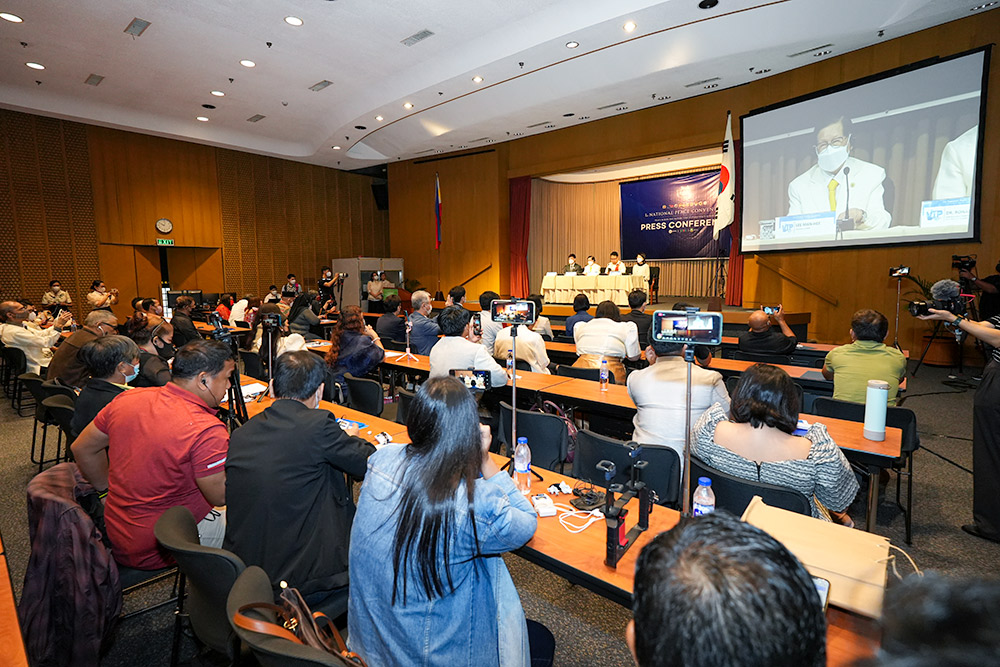 Before the event, a press conference where reporters asked questions regarding the event took place with HWPL Chairman Lee Man-hee, IWPG Chairwoman Yoon Hyun-sook, IPYG General Director Chung Young-min, along with Dr. Ronald Adamat, Commissioner of the Commission on Higher Education (CHED) and Founding Chairman of VIP. Dr. Ronald Adamat, who hosted the event, emphasized that the media is an essential partner in directly informing the public of peace, the purpose and initiative of the National Peace Convention, why VIP should cooperate with HWPL, and why January 24th should be established as a national holiday to celebrate peace in the Philippines.
Below is the summary of the press conference.
1st National Peace Convention Purpose and Initiative
The 1st National Peace Convention was held to adopt a peace-themed resolution and to unite the nation. This resolution calls for peace and to bring people together. The resolution will be drafted in each "Sub-groups" that come from the legislative and policy-making sectors, education and youth sectors, media, and news sectors, religious, Indigenous Peoples, Muslims, and interfaith sectors, and women sector. Then, the suggested resolutions will be made into a unified resolution to be adopted.
The peace roadmap or framework is founded and grounded on the concept of PBBM-SD (President BongBong Marcos-Sara Duterte) otherwise known as "Peace Builds Binds Minds for Sustainable Development. Although President BongBong Marcos-Sara Duterte was not able to attend the conference, he will think gravely of the resolution as someone who mentions peace often.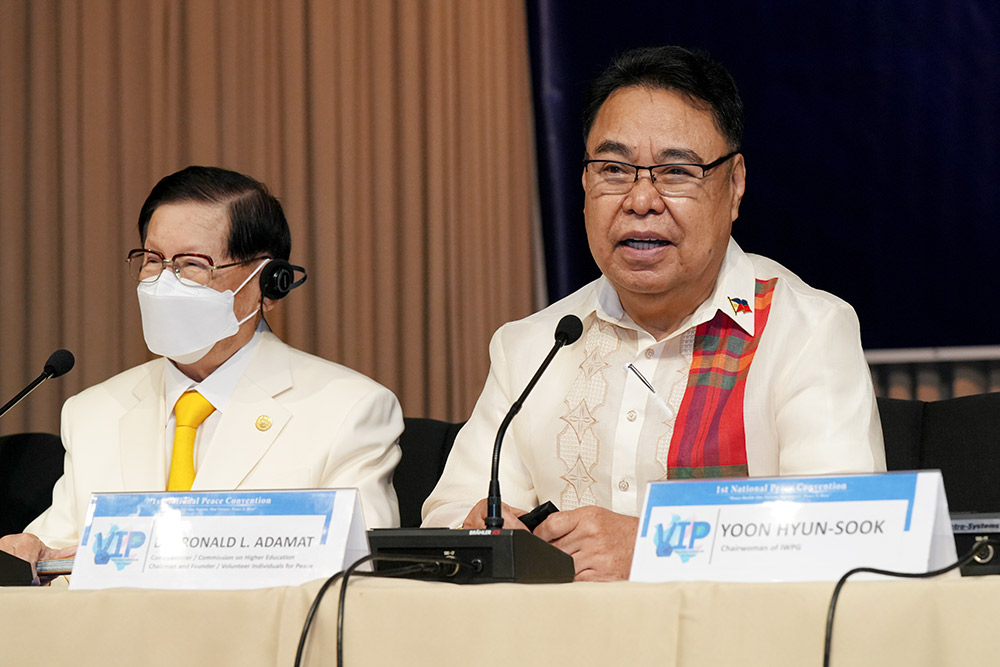 The reason January 24 should be designated as a National Peace Day in the Philippines
The designation of January 24 as a possible National Peace Day is rooted in the historical narratives of the work HWPL accomplished in Mindanao in 2014. HWPL decided to visit after learning that Mindanao is a war-torn area due to the division of Christians and Muslims. So, Chairman Lee Man-hee went to Mindanao way back and was able to forge a non-governmental peace agreement between the Muslim communities represented by Governor Toto Mangudadatu and Archbishop Capella of Davao at the time.
This day was January 24 and the province of Maguindanao designated this day as a "Peace Day" the very next week. When considering this background, it is fit for January 24 to be established and celebrated as a National Peace Day in the Philippines.
There are two ways to create or establish a national holiday in the Philippines. The first way through an auxiliary law and the second is proposing it to the Congress so that it could be implemented. It is the government's decision on how it will be established but we will do our best to urge for this to be possible.

Why VIP works with HWPL
What VIP and HWPL have in common is very simple. It is peace. Both organizations are one for peace and we are volunteering for peace. I hope everyone can join us. This will make a difference not only for today but for the future generation as well. So, let's invest in peace. Investing in peace is investing in the future. This doesn't mean simply investing resources but investing your talent, expertise, and time to spread the culture of peace.
VIP is conducting peace education with HWPL. To integrate peace into the higher education curricula,
Executive Order No.1 was issued to all colleges by the Commission on Higher Education. The values of peace can be embedded in the hearts and minds of the students through education. The future depends on the children's education.
HWPL is based in South Korea and to promote peace, we need to partner with organizations like HWPL. This is how the good news of peace and peace itself can spread like a virus. It is important to establish a partnership so that this peace movement can continue not only in the Philippines but around the world.
Interested in working for the world peace with HWPL? Please follow the link :)